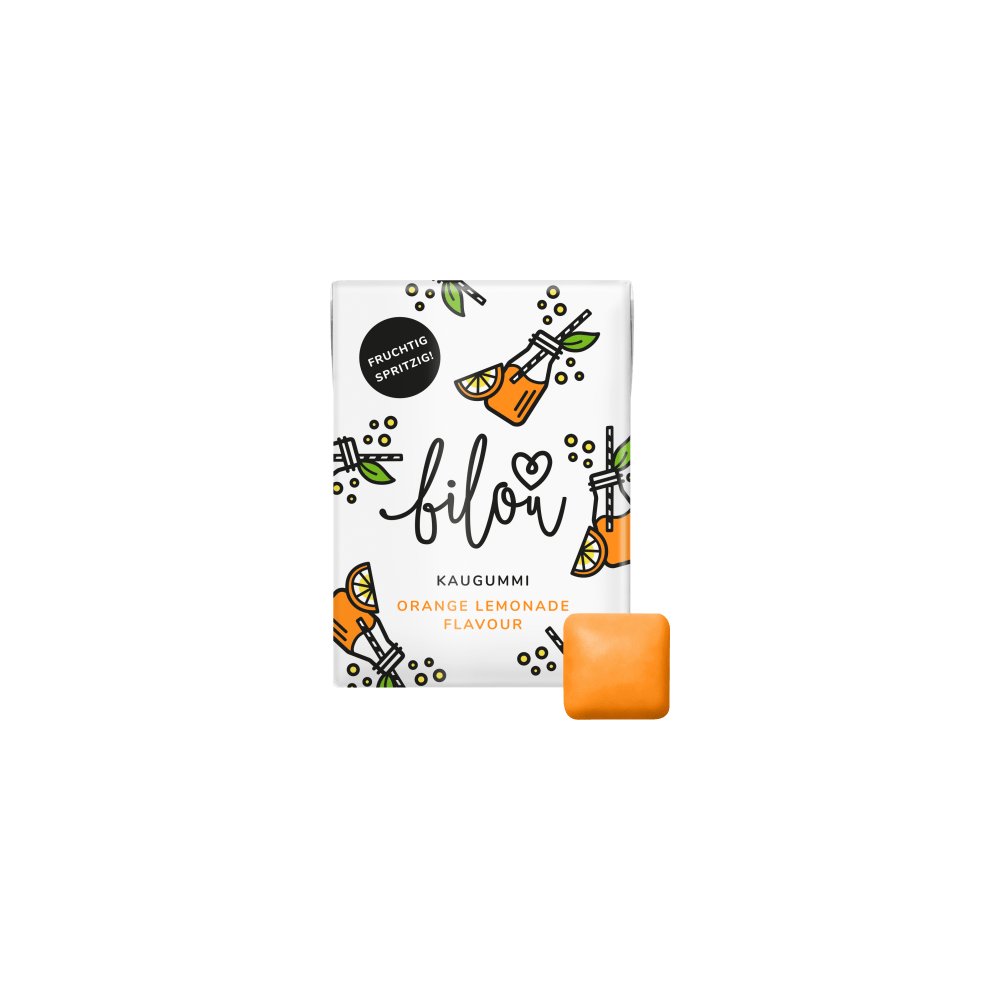  
The bilou Chewing Gum Orange Lemonade Flavor tastes sparkling and fruity-sweet like fresh orange lemonade. This makes this sugar-free chewing gum an extra tasty treat that you can treat yourself to more often without regret.
 Ingredients: sweeteners: sorbitol, isomalt, xylitol, maltitol, acesulfame K, sucralose; gum base,
Acidity regulator: E 500ii, flavors, acidifier: malic acid, citric acid;
thickener: gum arabic, humectant: E 422, E1518; Glazing agent: E 903, antioxidant: E 306,
Dye: E 160a.