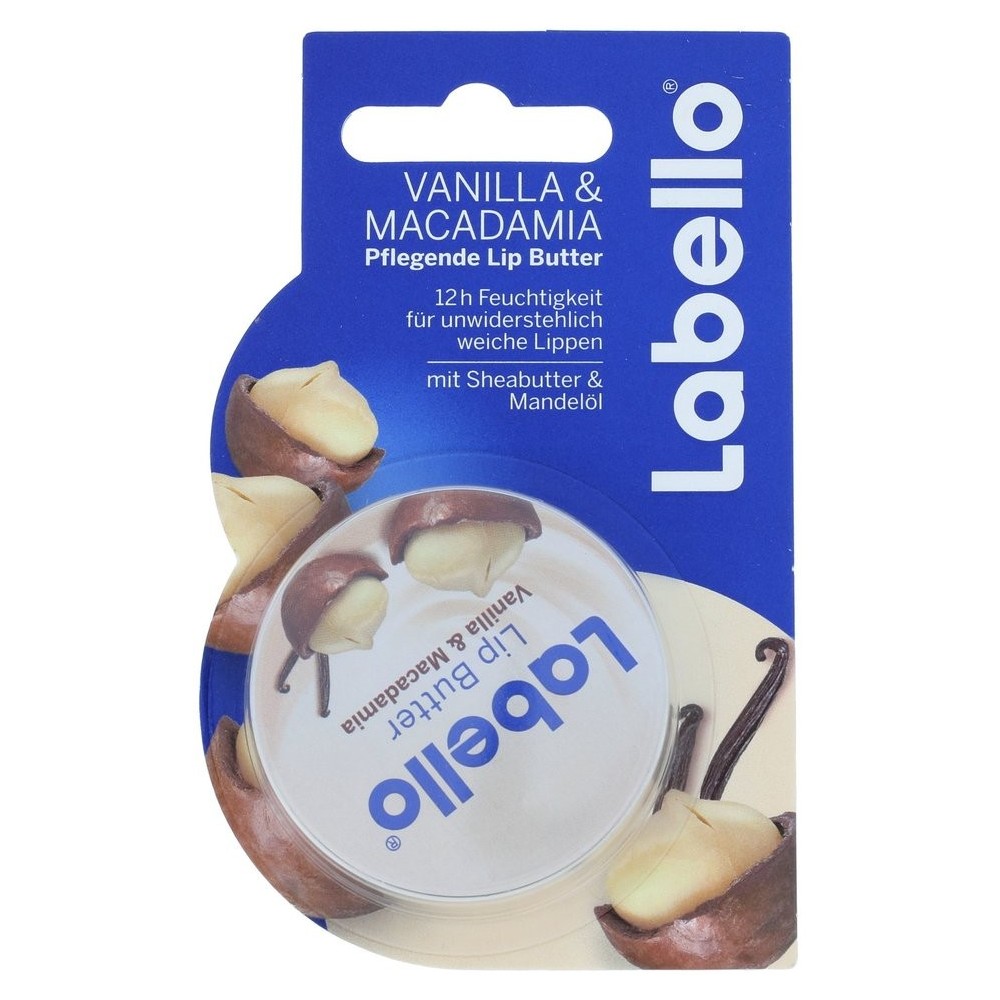  
The moisturizing formula contains Hydra IQ, Shea Butter and Almond Oil. 

Apply as needed to soothe and moisturise lips. The Lip Butter is applied to the lips with the finger, which helps to control how much butter is used. 

The big innovation for the Lip Butters: Vanilla and Macadamia aromas in the formula provide authentic flavor and fragrance experience. The interaction of smell, taste and the touch of the lips indulges all senses. 

Do you want a sensorial experience, well-cared lips and a soft shine on your lips? The indulging Lip Butter formula pampers lips and relieves dry lips. It seals in moisture in your lips long-lastingly. 

The formula melts on the lips, restoring moisture balance and adding a silky gloss.