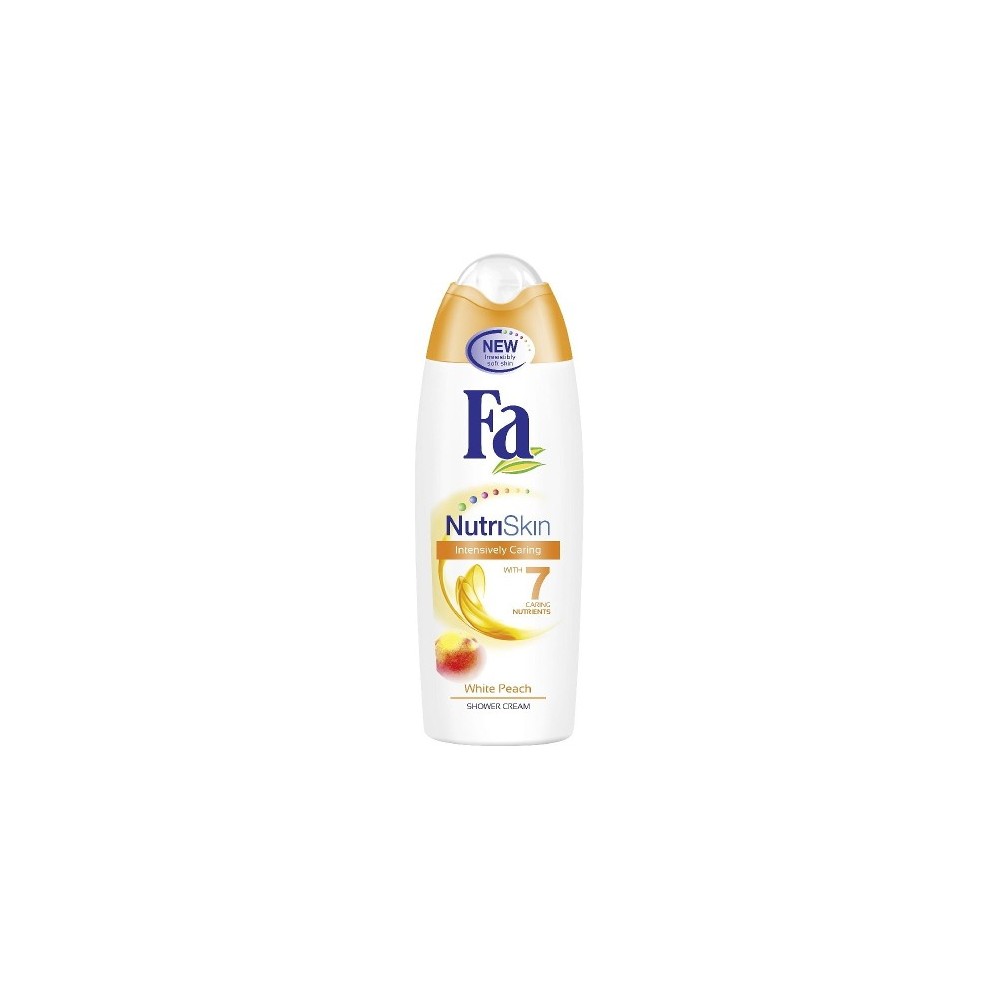  
Fa NutriSkin White Peach Shower Cream 250 ml / 8.3 fl oz
The first shower gel by Fa with 7 caring nutrients. 

For intensive care and a naturally fresh skin feeling. 

Fa NutriSkin Intensive Care Cream Bath provides even demanding skin with gentle care. It protects the skin against drying out with the unique complex of 7 caring nutrients. For irresistibly soft and supple skin. The inspiring scent of white peach wraps your body and touches your senses.


Intensive care
Protects the skin against drying out
Inspiring scent of white peach
With 7 caring nutrients
Sensual and fresh fragrance experience
Dermatologically tested skin compatibility
pH skin-neutral